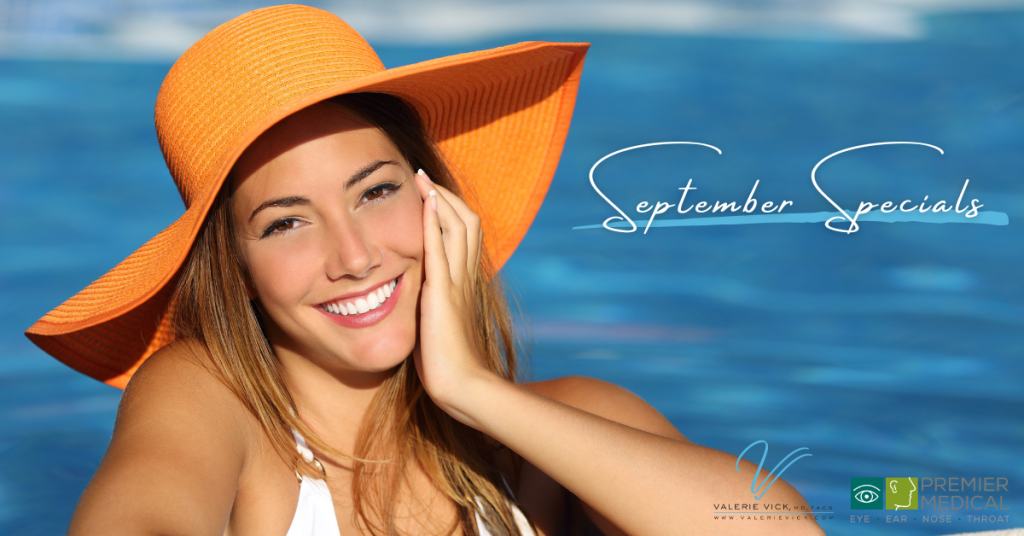 September is here and we're here for it! Living in the South means that warm weather is still here, but now we can look forward to football and cooler temps (eventually) on the way. Check out the September specials below – you especially don't want to miss seasonal specials that won't be around for long!
Orange Clove Facial
You don't want to miss out on this seasonal, anti-aging facial! Oranges provide a boost of Vitamin C and cloves fight against free radicals. These two come together in this memorable and scent-filled anti-aging facial! Available until November 30, 2022.
10% SkinCeuticals Discoloration Defense
For the month of September, get 10% off your purchase of SkinCeuticals Discoloration Defense.
Discoloration Defense is a triple-action skin-brightening serum with exfoliating and pigment-inhibiting ingredients that help fade the appearance of existing discoloration and even skin tone. This product is perfect for people of all ages, especially those of us who spend a lot of time enjoying the sun.
Don't miss out on these amazing specials! Call our office at (251) 470-8906 to schedule our appointment. The Eye and Face Aesthetic Center is open Monday through Friday, 8 a.m. – 5 p.m.