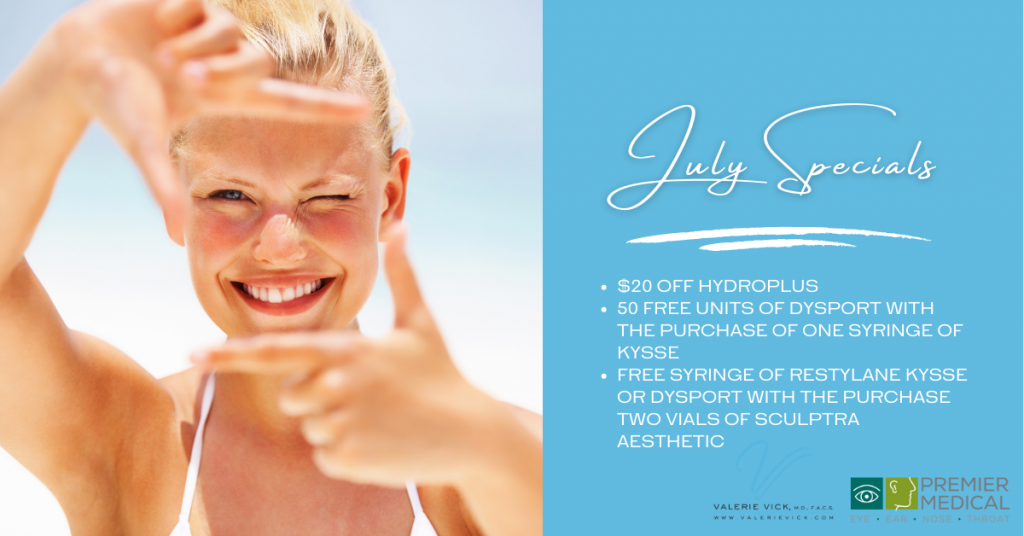 This month, we're offering three amazing specials to help you feel your best this summer!
The first is $20 off our HydroPlus treatment! HydroPlus is the perfect addition to your summer skincare routine. This treatment utilizes the exfoliating properties of a microdermabrasion treatment, with the added benefit of rejuvenating serum infusion – leaving your skin feeling brand new!
The second special is 50 free units of Dysport with the purchase of one syringe of Kysse.
And lastly, get a free syringe of Restylane Kysse or Dysport with the purchase two vials of Sculptra Aesthetic.
Don't miss out on these amazing specials! Call our office at (251) 470-8906 to schedule our appointment. The Eye and Face Aesthetic Center is open Monday through Friday, 8 a.m. – 5 p.m.