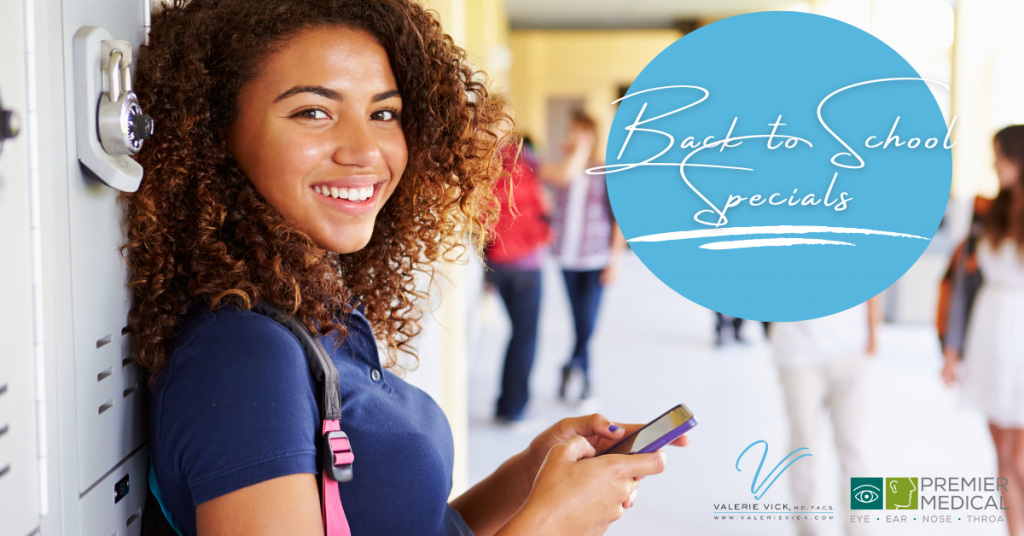 Whether it's your first day of senior year or you're sending your kindergartener off to their first day of school, we've got three fantastic specials to start your school year off on the right foot.
Back to School Express Teen Facial – $25
This facial is great for teens with mild acne concerns. It includes a deep cleanse with extractions followed by a decongesting mask and high frequency.
Summer Tropical Facial – $60
The tropical facial is perfect if you're in need of something gentle, refreshing and brightening.
All Waxing Services – 15% Off
From brows to upper lip, we'll have you feeling smooth for the first day of school.
All offers are valid through August 31, 2022.
Don't miss out on these amazing specials! Call our office at (251) 470-8906 to schedule our appointment. The Eye and Face Aesthetic Center is open Monday through Friday, 8 a.m. – 5 p.m.