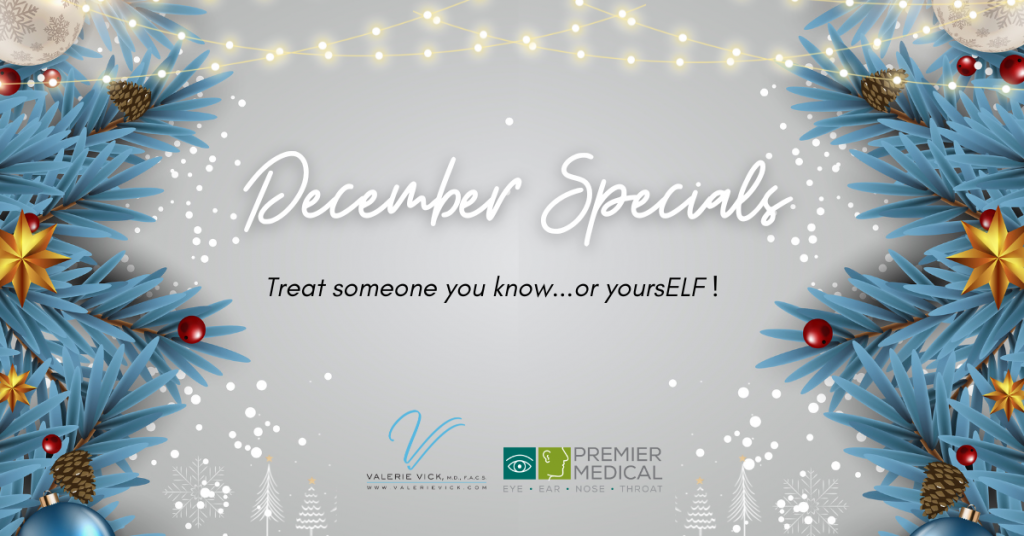 December is here and so is our office elf, Vickson, bringing along plenty of specials for you to treat someone…or yoursELF! After all, you've been extra good this year, right?!
Gift Certificate Specials
Why shouldn't you get a little something while you give? For every $100 spent on gift certificates this month, you'll get $20 for yourself!
Product of the Month – Cleansers!
It's time to stock up on your products for the new year! Stop by and grab your cleansers this month and get 10% off your purchase.
Seasonal Facial – Microdermabrasion with Go & Glow Peel
This is also known as "The Red Carpet Peel", so you are sure to be holiday party ready! The micropeel sensitive skin peel promotes cell turnover and presents a softer, more radiant look. This treatment has no downtime and is suitable for most skin types!
Ashley's Birthday Month Special
Your favorite esthetician is celebrating a special day this month, so she wants to make it special for you too! Purchase any facial and receive a dermaplane add-on – for FREE!
Vickson will also be having fun all month and we hear some special things may pop up here and there – so stay tuned! Call our office at (251) 470-8906 to schedule your appointment. The Eye and Face Aesthetic Center is open Monday through Friday, 8 a.m. – 5 p.m.