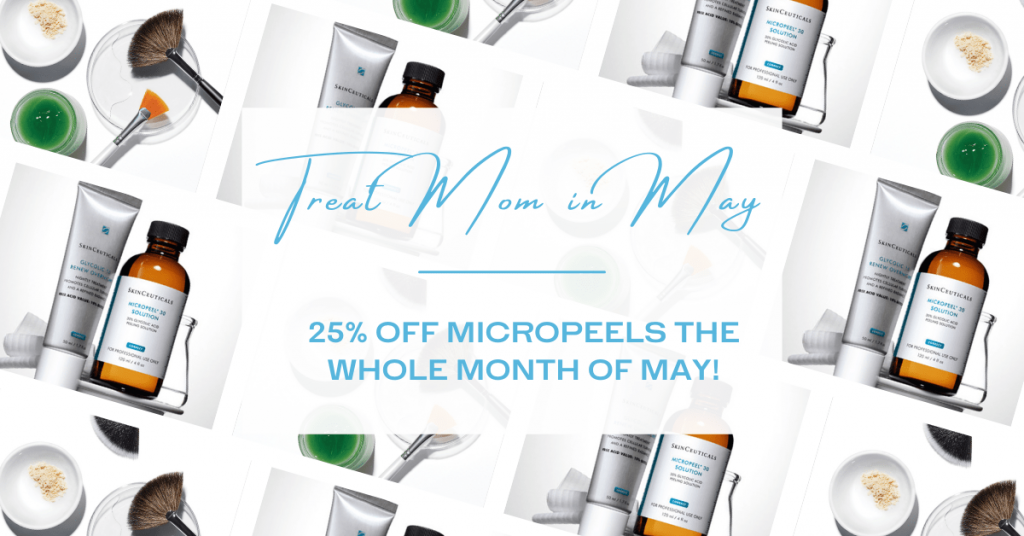 Treat mom this month with our May Micropeel Special!
Sun exposure, acne or just getting older can leave your skin tone uneven, wrinkled, spotted or scarred. A chemical peel is one of the least invasive ways to improve your skin, removing the damaged outer layers to reveal smoother, younger skin.
This month, get 25% off our line of micropeels! We offer three types – yes, even one for sensitive skin through our SkinCeuticals professional products.
Check out this May special by calling our office at (251) 470-8906 to schedule your micropeel session.