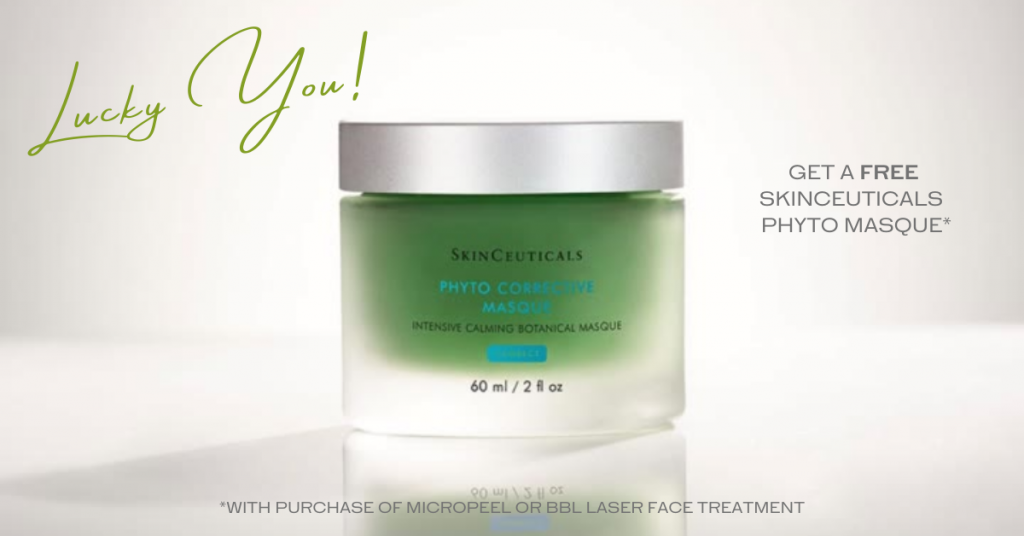 Redness and discomfort – sound familiar? If so, then this is your LUCKY month. Throughout the month of March, get a FREE SkinCeuticals Phyto Corrective Masque when you purchase a micropeel or BroadBand Laser face treatment.
A soothing, calming treatment, Phyto Corrective Masque comforts temporary skin reactivity caused by sun exposure, exercise, extreme temperatures, and other external aggressors. Formulated with a highly-concentrated blend of cucumber, thyme, and olive extracts plus a soothing dipeptide and hydrating hyaluronic acid, it helps reduce visible redness, discomfort, and the sensation of heat while restoring skin softness, smoothness, and radiance.
Check out this March special by calling our office at (251) 470-8906 or stopping by the Eye and Face Aesthetic Center, Monday through Friday, during office hours (8 a.m. – 5 p.m.).