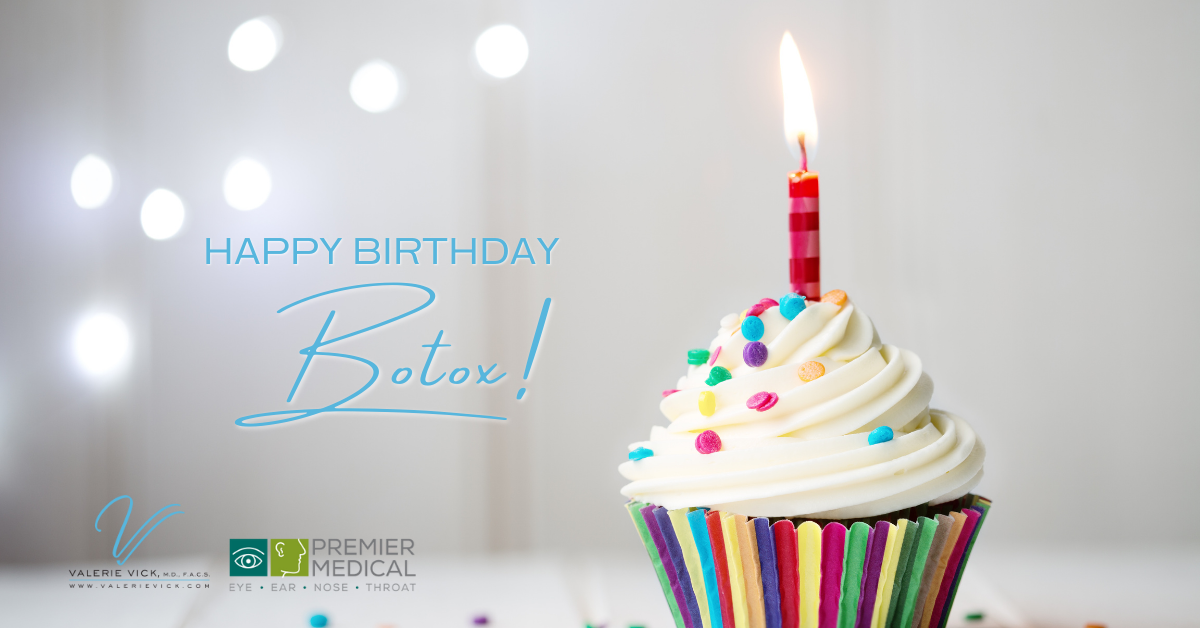 Happy Birthday Botox!
This month we're celebrating the 20th birthday of Botox! Purchase one Juvederm filler during the month of April and get 20 units of Botox free.
Book your services before our appointments fill up! Be sure to also check out our skincare services you can book this month.
Don't miss out on this incredible special! Call our office at (251) 470-8906 to schedule our appointment. The Eye and Face Aesthetic Center is open Monday through Friday, 8 a.m. – 5 p.m.