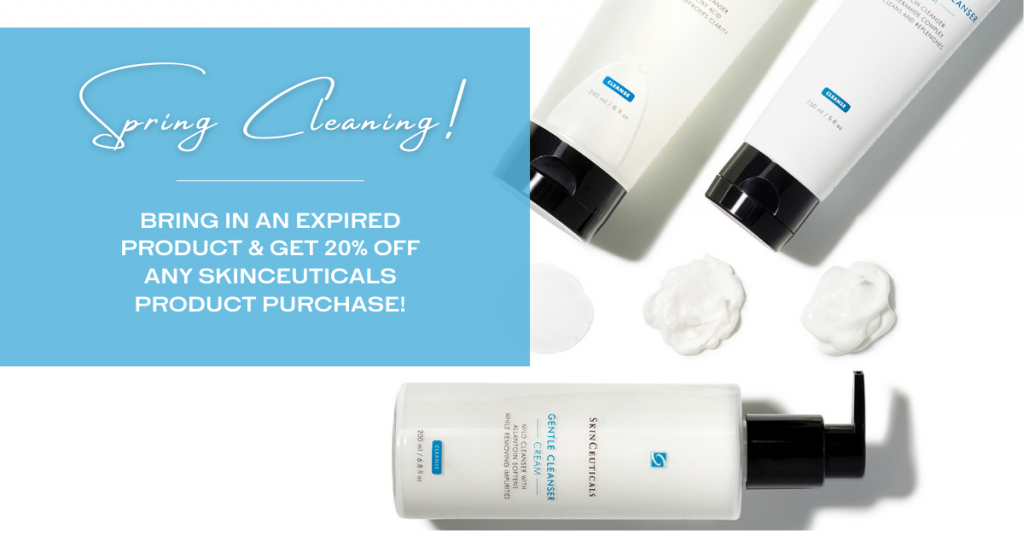 Is it time to spring clean your skincare routine? We've got the special that's perfect for you!
During the month of April you can bring in an expired skincare product and get 20% of any Skinceuticals product purchase! Come by the office any time Monday through Friday, 8 a.m. to 5 p.m. to ditch your old product and get our recommendations for your perfect skincare essentials.
Check out this April special by calling our office at (251) 470-8906 or stopping by the Eye and Face Aesthetic Center, Monday through Friday, during office hours (8 a.m. – 5 p.m.).